Mr.K.GANGADHARAN Managing Director
He holds a B.E., degree in civil engineering. His business acumen and managerial experience constitute the prime moving force behind the success of the company. He started the business in 1995 with a background of having 7 years of work experience in a reputed firm of Engineering Contractors in a managerial position. He had the fortune of having the guidance of eminent persons in the field of civil engineering. With over 30 years of experience in the Civil Construction field, he is instrumental in making strategic decisions for the company. His steadfast commitment to business ethics and quality consciousness has enabled him develop business contacts with leading Architects and Structural Consultants with high professional reputation in the Construction Industry.
Mr.G.HARINARAYANAN Director
He holds a B.E., degree in Civil Engineering from College of Engineering Guindy, Anna University and is pursuing his MBA. He was selected to be a part of the Global Young Leaders Conference 2011 held in Washington DC and New York. As a young entrepreneur he has a vision to contribute to the organizational growth by applying latest civil engineering technology and modern management practices in the organisation
Mrs.G.SUBBULAKSHMI Director
Is taking care of Administration. She ensures seamless operations and every administrative function in the office is on track and runs smoothly. Her motto is to always contribute towards the growth of the organisation through innovation. She has exhibited steadfast commitment to timely compliance of all Statutory norms and filing of Returns and Tax payments.
Mr.K. RAJKUMAR President - Projects
Is a qualified Civil Engineer, having experience of over three decades. The successful and timely completion of the Projects calls for high levels of Planning, Direction and Coordination. With an excellent technical acumen and problem solving skills, Mr. K. Rajkumar, leads and directs a battery of Project Managers, Project Engineers, Site Engineers and Technicians from the front and ensures timely completion of projects with no compromise on quality and safety standards.
Mr.J. SURESH Vice President
Is a qualified Mechanical Engineer with an experience of three decades, in construction activity. The responsibility of technical back-up relating drawings as per statutory norms & safety regulations, co-ordinating works at the field level etc., vests on his shoulders. Adherence to statutory norms and compliance to safety regulations are of paramount importance to the successful implementation of the projects. This calls for constant vigil and high degree of management skills of organizing and co-ordination, which are brought into focus by him. Besides this he manages the plant & machinery and equipments and other assets of the company deftly.
Mr.R.RAJENDRAN Vice President- - Finance
Has been associated with our organisation from the grass root level. He has over three decades of experience handling Accounts Department. Finance department is instrumental in the smooth running of any organisation. This is all the more important for any project based organisation. The Finance and Accounts functions of the Company are heralded effectively by him. He is instrumental in achieving Zero-Delay with respect to Tax Payments and Filing of Returns to statutory authorities.
Mr.N. CHANDRASEKARAN Vice President - Operations
Is a Law graduate with Honours PG Diploma in HRD. With over three decades of managerial experience he provides guidance and support in the areas of Administration, Statutory Compliance, Safety, Purchase and Operations. With his steadfast commitment and loyalty to the growth of the organization, he provides valuable support to Management in areas handled by him.
Mr.K. GOPALAKRISHNAN DGM Projects
Is a qualified Civil Engineer with over 25 years of field experience in civil construction. Project implementation calls for deft handling of issues that may arise day to day at site and an extraordinary problem solving and public relations skills. This aspect of management is admirably taken care of by him.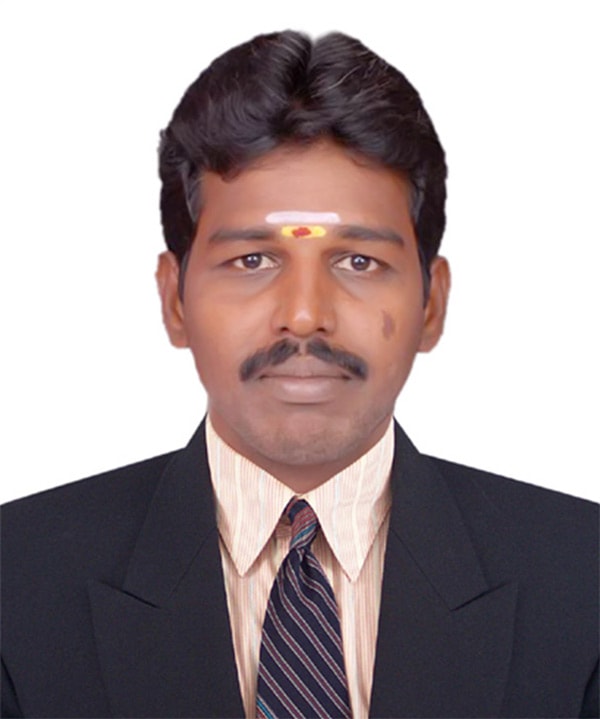 Mr.V. DAMODARAN AGM - Projects
Is a qualified Civil Engineer. Having joined the Company as a Project Engineer in the year 2002 he has risen to the position of AGM - Projects by hard work, disciplined approach and commitment. Besides handling multiple projects he also handles Tender and Client Bill processing. He provides a good client interface with respect to technical drawings, measurements and bill of quantities. He provides valuable inputs and cost details to Management during the stage of tender processing.
Mr.S. CHOKKALINGAM AGM - Projects
Is a qualified Civil engineer having experience of over two decades in civil construction. Having joined our Organisation in the year 2002, has risen to the position of AGM - Projects by hard work and dedication. He is currently handling multiple projects through a cohesive team of Engineers trained and molded by him. He provides an excellent Customer - Organisation interface by his in-depth knowledge and by keeping abreast with day to day development at each project he handles. He exhibits extra ordinary Planning and co-ordination skills in timely completion of Projects.
Mr.S. AYYANAR AGM - Projects
Is a qualified Civil Engineer. Having ioined the Company as a Site Engineer in the year 2002, he has risen to the position of Assistant General Manager - Projects by exhibiting extra ordinary sense of commitment to work and tireless efforts. He is known for his speedy execution of Projects without any compromise in quality He maintains a professional rapport with clients and acts as one-point contact for information related to the projects he handles.
Mr.S. KRISHNA KUMAR AGM - Projects
Holds a B.E., degree in Civil Engineering and has over 20 years of experience in high rise buildings and commercial buildings. Having joined our organization as a Project Manager he has risen to the position of AGM - Projects by hard work and steadfast commitment in completing the Projects well ahead of time. He is known for his speedy execution of projects.